Bobcats' James Southerland said Sixers' Michael Carter-Williams 'is a tough kid'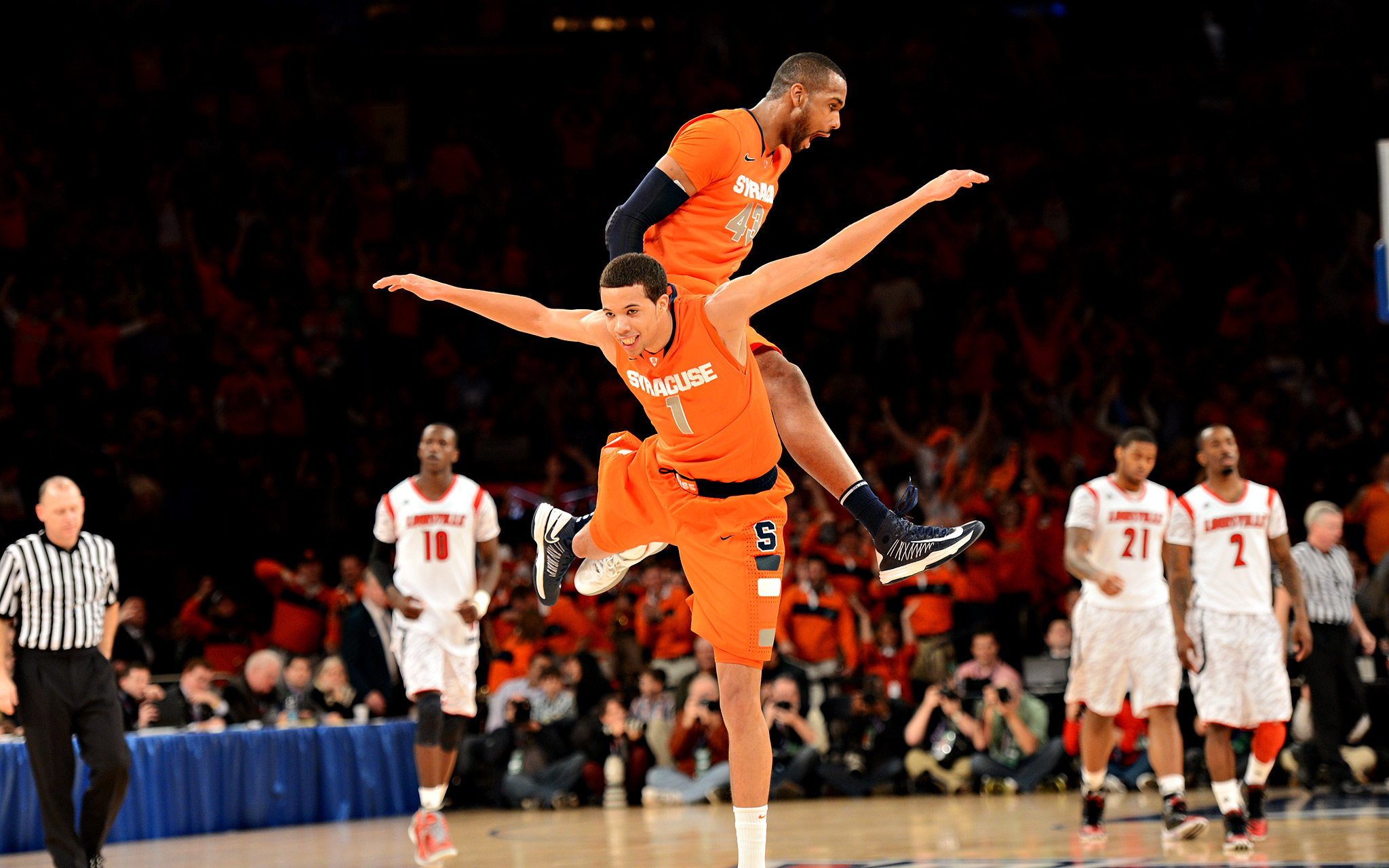 (Associated Press)
CHARLOTTE, N.C. – James Southerland doesn't think fans have seen the best that Michael Carter-Williams has to offer. And to those questioning Carter-Williams' ability to gut out injuries, Southerland can only shake his head.
"Everyone's always going to say something about you," said Southerland, a rookie forward for the Charlotte Bobcats and a Syracuse teammate of Carter-Williams'.
"He's always been tough. He played through injuries in college. It's tough," Southerland added. "People don't understand you're playing 17 games in a month. Most people don't work out 17 times in a month. There's natural wear and tear. He's a tough kid. He'll get through it."
Carter-Williams' latest injury, a sore right knee, precluded the rookie point guard from traveling with the 76ers for Friday night's game at Time Warner Cable Arena against Southerland's Bobcats. Two injuries in a 20-game span have forced Carter-Williams to miss five games for the Sixers.
Southerland knows what it's like to have to sit and watch. He's been reduced to three minutes of action this season, upon entering the league as an undrafted player. He can relate to Carter-Williams, who in addition to missing time with the Sixers due to injury also sat out chunks of his freshman year at Syracuse while climbing the depth chart.
"He's a great kid. He's one of those guys that's passionate about winning," Southerland said. "At Syracuse, even though he didn't play much his first year, we knew he was a talented kid. He had mental ability to stick it through, wait another year and lead us to the Final Four.
"The times he did play his freshman year, he helped us a lot. It is frustrating when you're not playing, especially when you're coming in a McDonald's All-American. But he knew in the back of his head that he'd be the only guard the next year, and he'd be ready to kill it."
Labels: Charlotte Bobcats, James Southerland, Michael Carter-Williams