Brett Brown invites dribble-drive innovator Vance Walberg to Sixers' practice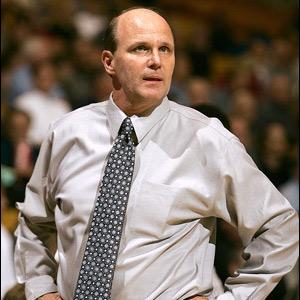 (AP)
The 76ers have yet to announce – by way of an official press release – the members of coach Brett Brown's staff, even though Lloyd Pierce, Chad Iske, Billy Lange, Greg Foster and Curtis Sumpter have been visible figures ever since training camp.
So when a reporter asked Brown after Thursday's practice for the identity of the guy under the far basket, wearing a Sixers T-shirt, working with Spencer Hawes, it was somewhat surprising that Brown revealed who he was.
"That's Vance Walberg," Brown said.
Walberg, who most recently was on George Karl's staff last season with the Denver Nuggets, is regarded for developing the dribble-drive motion offense. A California-based high school coach from 1978-2002, Walberg was the head coach at Fresno City College from 2002-2006 and Pepperdine from 2006-08, worked as an assistant at UMass from 2008-11 before joining the Nuggets last year.
"If you looked on Google, you would see Sports Illustrated articles and other articles on him," Brown said of Walberg. "He's very renowned and researched in the dribble-drive game. That's his claim to fame. Many articles declared him to be one of the most innovative coaches in all of basketball. Coach (John) Calipari has implemented his system at Kentucky. For me, I'm interested in that attack game, that drive-and-dish game, that proactive game. The combination of that and pick-and-roll is the future of the game, and I want to learn more. So he's been with us and he's been fantastic."
One of these days, the Sixers will unveil who is serving on Brown's bench. It's yet to be determined if Walberg is one of them.
Labels: Billy Lange, Brett Brown, Chad Iske, coaching staff, Curtis Sumpter, George Karl, Greg Foster, John Calipari, Lloyd Pierce, Vance Walberg