Sixers exercise third-year options on guard Tony Wroten, forward Arnett Moultrie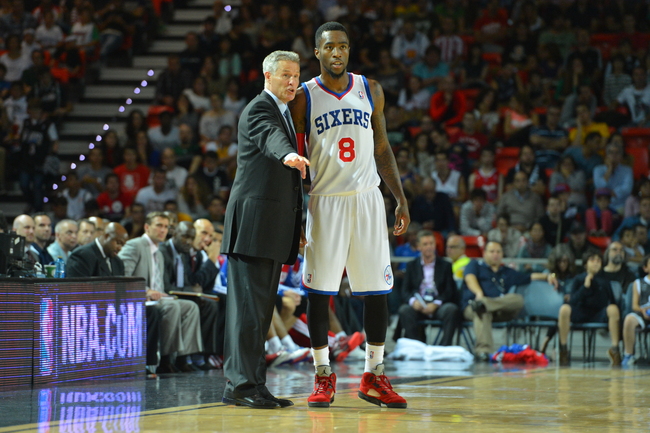 (Associated Press)
The 76ers have exercised the third-year options on the contracts of guard
Tony Wroten
and forward
Arnett Moultrie
before Thursday's midnight deadline, according to a league source.
Wroten, a 6-6 guard who was drafted 25th overall in 2012 by Memphis, was traded to the Sixers from the Grizzlies in the offseason following his rookie season. Wroten is making $1.16 million and is slotted to make $1.21 million next season.
Moultrie, a 6-10 forward drafted 27th overall in 2012 by Miami, was traded to the Sixers on draft day and spent his rookie season in Philly. Injured at the moment, Moultrie is making $1.09 million this season and will bump up to $1.14 million next season.
According to a report, the Sixers did not exercise the fifth-year option on
Evan Turner
, however the team has until June to give him a qualifying offer of $8.71 million. It doesn't seem likely that the Sixers will do that.
Labels: Arnett Moultrie, Evan Turner, Tony Wroten